Posted on
By Flying Lizard Boutique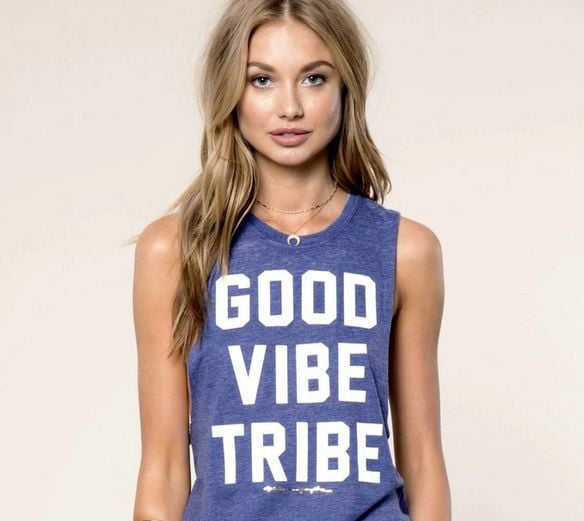 Tank tops are essential for relaxing at home and they can make you look great when you're out shopping or having fun with friends. According to Women's Health, tanks are the type of shirt women wear most often for workouts.
5 Graphic T's that are Trending
Here are five versatile, stylish and comfortable graphic tank tops for women.
The Shaina Goal Digger Tank by Good hYOUman is designed and made in California. Its high neck and tight fit make it perfect for running or working out at the gym. Good hYOUman's awesome slogan on the tank top says goal digger, motivating you to exercise harder. You can also wear this graphic tank under a shirt or sweater in cold weather.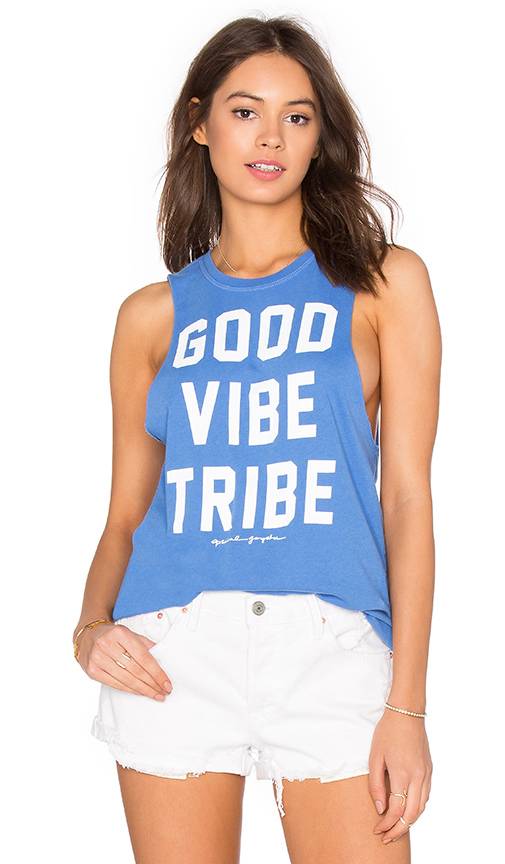 The Good Vibe Tribe Tank by Spiritual Gangster is a beautiful, bright blue color. It's made with a specialty wash and ultra-soft, jersey-knit, 100-percent cotton fabric. The cheerful slogan, deep side openings, lightweight fabric, and loose fit make this Spiritual Gangster designer tank top great for covering up after yoga practice or a swim or just relaxing at home.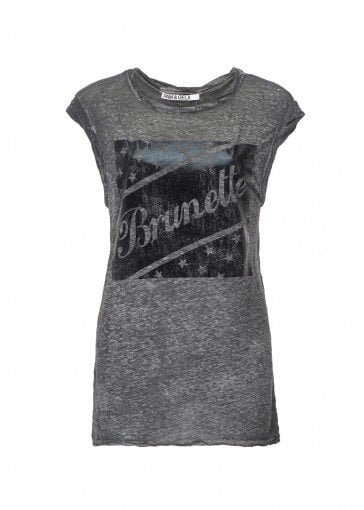 Who said blondes have all the fun? This Pam and Gela muscle tank is a perfect summer look for the brown-haired girl in your life. Showcase those arms at the gym or stay comfy in this heather grey blend of polyester, cotton and rayon. Go ahead, flaunt it!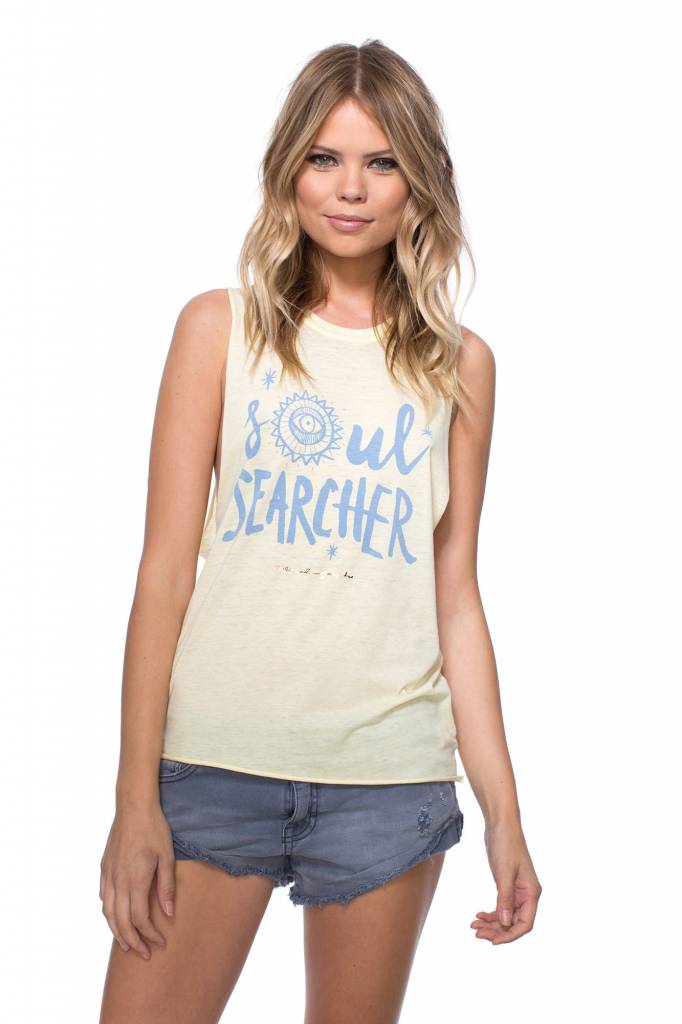 Spiritual Gangster's Soul Searcher Muscle Tank comes in white with light blue lettering or a tribal nova wash with white lettering. The nova wash looks similar to blue tie-dye, and it gives wearers a cool, relaxed look. Even though it's a muscle tank, the Soul Searcher has a comfortable fit. You can run errands in it or work out in it. This 100-percent cotton tank top is made in Los Angeles.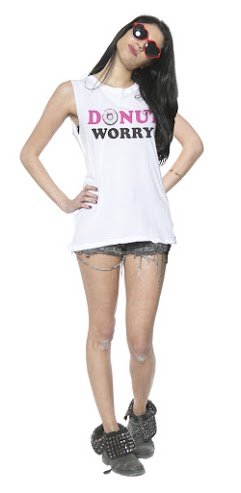 Achieve pastry enlightenment with the donut worry graphic tank from Social Decay clothing. This muscle tee is made with a 50/50 blend of cotton and modal fabric, making it a great top for any occasion. Hand-screened in Brooklyn, NY, it's the quality you expect from the U.S. of A.
A father and daughter that are also best friends founded Flying Lizard Boutique. We offer high-end athleisure wear in a variety of brands to suit everyone who loves to be active. You can choose from several styles of graphic tank tops for sale. Contact us for trendy tank tops for girls and women, as well as leggings, sports bras and other apparel.